All products are added to your cart.
Search for texts
Promotions
×
PROMO ALERT!
SHIFT Buy 1 + 1 Free:
[1 free SHIFT i Mini (Alice) with purchase of SHIFT i or SHIFT Blue Box] -
Until:
18 Sept 2020
HANSKIN Buy 1 + 1 Free:
[1 free HANSKIN miniature with purchase of full-size HANSKIN product (sheet mask excluded) -
Until:
30 Sept 2020
+++++++++++++
COVID-19
We are open again in Amsterdam and Rotterdam,
with adjusted opening hours
. - Please note that your package can experience some delays due to the current situation in the Netherlands!
K-pop
For our K-pop fans in Benelux we would like to introduce you to I.Wonchuu. The place to be for all you K-pop related news and albums in Dutch. - You can also find the I.Wonchuu album selection in our store in Rotterdam.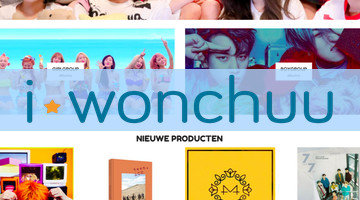 Search for texts