All products are added to your cart.
Klairs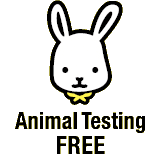 Klairs was created to address the problems for people with sensitive skin.
Klairs philosophy
Klairs promises not to use ingredients that can induce irritation. (free of colorants, alcohol, parabens, artificial fragrance)
Klairs promises animal-friendly products.
Klairs promises a fair price, there is no use of expensive marketing, only honest reviews from users.
We are still on the lookout for beautiful products, please keep your eyes close on us. ;)...