07 Jul 2018
How to achieve glowing skin by following these simple steps
You have probably heard of the Korean Glass Skin, which represents a radiant skin, flawless and even skin texture, looking like the skin is made from glass. -- To achieve a glass skin you have to work out an even skin texture, with no flakes nor bumps. -- If you make sure to add these steps in your routine multiple times a week, we promise you to be much closer in getting that glass skin.
PM - night time routine
Double cleanse
When: every evening
By starting off your skin care routine on a clean skin prevents dirt, pollution, makeup and sebum going deeper into your pores, causing clogged pores, whiteheads, blackheads, irritations and acne.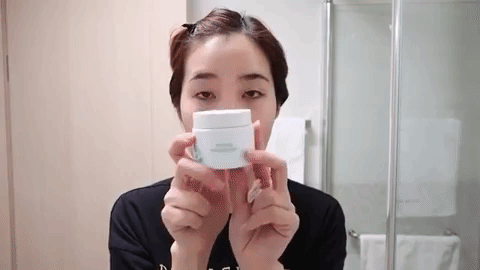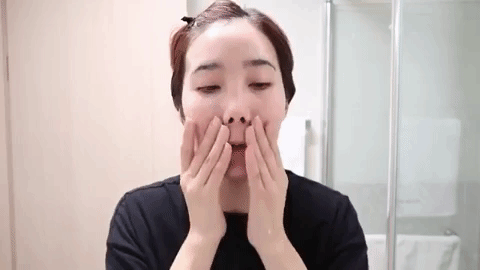 Original video credit to Joan Kim (YouTube), product: Enature - Moringa Cleansing Balm
Exfoliate
When: every other day, 1, 2~3 times a week, to deeply cleanse and exfoliate (however you can still exfoliate your skin on a daily basis using an chemical exfoliator such as Vitamin C serum)
To get rid of flaky and bumpy skin, dull skin tone it's best to use an exfoliator every other day to remove flakes, dead skin cells, black and white heads. A gentle scrub, peeling gel, or other form of exfoliator evens the skin texture and promotes better absorption for your skin care products afterwards.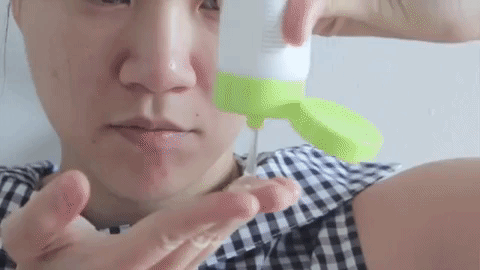 Original video credit to workingwithmonolids (YouTube), product: Iunik - Lime Moisture Mild Peeling Gel
Essence
When: every time after toner, before serum, moisturizer
Use an essence on a daily base will help your skin to be more hydrated and glowing. An essence is used after the toner to boost your skin with concentrated fermented ingredients for intensive moisture and adds glow.
Sleeping pack 
When: every other night, instead of or after your moisturizer
A nourishing overnight mask provides your skin with extra intens nourishment and moisture while you are sleeping. You will be surprised to wake up next morning with an intensively hydrated and soft bouncy skin.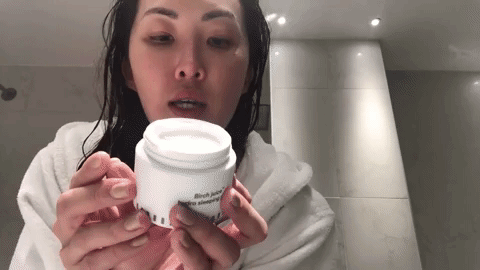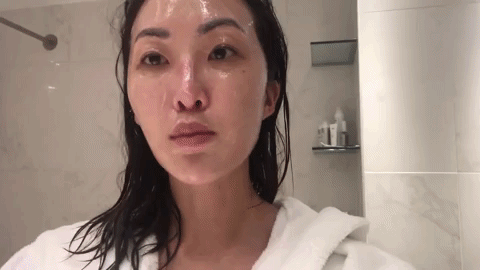 Original video credit to Chriselle Lim (YouTube), product: Enature - Birch Juice Hydro Sleeping Pack
---
AM - morning routine
(Continue the next morning with these steps in your routine to provide your skin with more moisture and glow throughout the day.)
Essence
When: after cleansing and toner
Use an essence in the morning after your toner gives your skin a radiant glow during the day.
Sheet mask
When: after essence, serum (before your moisturizer and SPF)
Using a sheet mask in the morning will boost your skin, making it more nourished, hydrated, radiant and calm.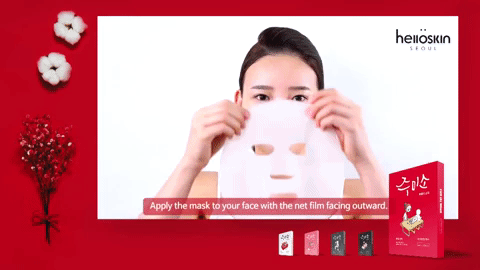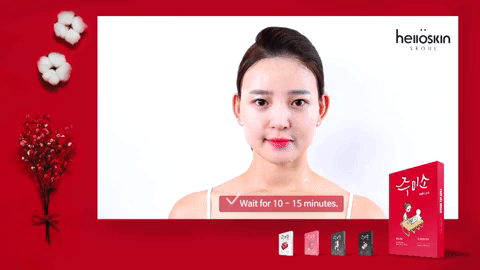 Original video credit to Hello Skin, product: Hello Skin - Jumiso Sheet Mask
---
How is your Glass Skin project going?
Please share your tips, tricks and thoughts on this topic with us here below.
---
Shop the products

ENATURE
Moringa Cleansing Balm - 75 ml

IUNIK
Lime Moisture Mild Peeling Gel - 120 ml

BENTON
Fermentation Essence - 100 ml

PACKAGE
Everyday Bouncy Facial Mask - 25 g

Related tags: