16 Aug 2018
(part 2) Test panel uses a sheet mask for 7 days straight
You've probably used a sheet mask once a while, but have you ever tried to use a sheet mask everyday day continuously? 

The so called "1 day 1 sheet mask" is very popular in Korea amongst those who strive for that "glass skin".  We've asked 4 customers to participate in our Testerpanel to take on this challenge and use 1 sheet mask a day for 7 days straight.

You can check out their skin diaries here below.
Stacey

Age: 22 ~ 25 year

Skin type: oily

Troubles: shine and sometimes a break out

Daily environment: --, beauty blogger

K-beauty level: semi-profesional
The challenge
So what did I think about the '7 days sheet mask challenge'? I have added some pictures in this post. The first one was on the first day, the last one is the day after the challenge.
The payoff
All I can say is that I love this challenge. Yes it takes time.. And there was a day that I wanted to go to bed, but I was still putting my mask on in the middle of the night. However, it did pay off!!! First of all, my skin turned very soft. It now looks like I have a more even skin tone and it looks healthier and clearer. Also my dark cirkels became waaaay less. No, they are not gone and never will be (unless I turn to some botox), but thats because my skin is very thin over there. All in all, I really see a difference!!
The result
The only "bad" thing I can say about the challenge is that I got a little bitsy more pimples over the last few days. I do however have a very oily skin. So, maybe 7 days for my skin is just a little too much. Overall, I loved this challenge. My skin really look healthier then it did before.
So thank you @haruharubeautynl for the great masks. I loved every one of them! ❤❤
---
Jemmy

Age: 30 ~ 35 year

Skin type: combination

Troubles: skin looks tired and not fresh

Daily environment: airconditioning

K-beauty level: new user
The change
Before the 7 days sheet mask challenge my skin looked tired and not fresh. After the challenge I honestly felt that my skin is getting better, looks more radiant and not dry as before. The biggest change I noticed was the balance between dry and oily.
The skin diary
| | |
| --- | --- |
| | |
| | |
---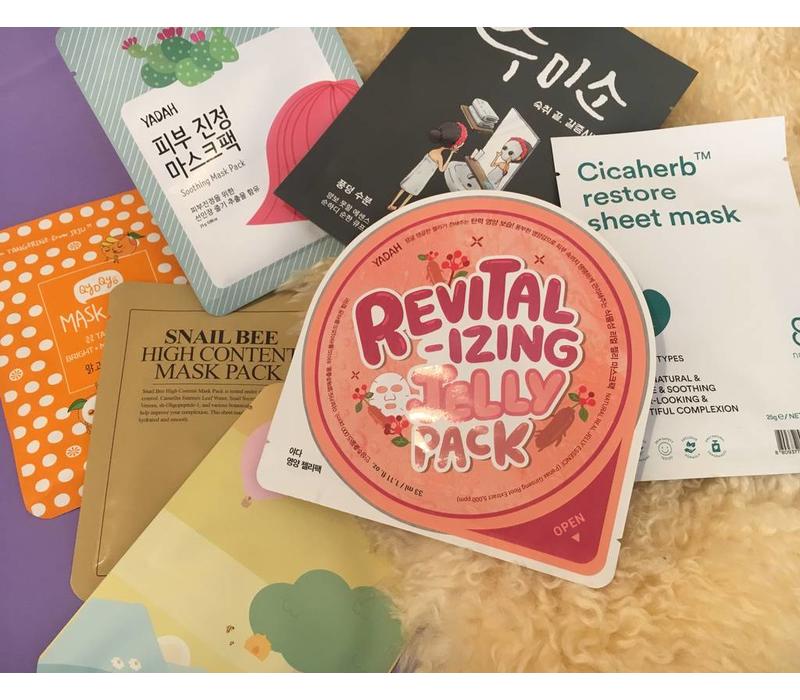 ---
How often do you use a sheet mask?