27 Mar 2018
How to Pack Your Skin Care Like a Travel Pro
Now that the colder months are finally giving way to some much needed sun, it makes perfect sense to pack your bags and go do a little travelling. However, packing your skin care can be daunting - all those different products, what to take? How to fit it all in? What if this leaks? At Haru Haru, we've come up with some helpful tips to take the stress away from travelling - without compromising your skin.
Multi-purpose Products
The best way to reduce the bulk of your skincare on a trip is to take good multi-functional products. Why not use a BB-Cream that has SPF protection instead of a separate sunscreen and foundation? Or what about your Son & Park Beauty Water to replace your water-based cleanser and toner? You'll be surprised at how much space you can save when you double up your products.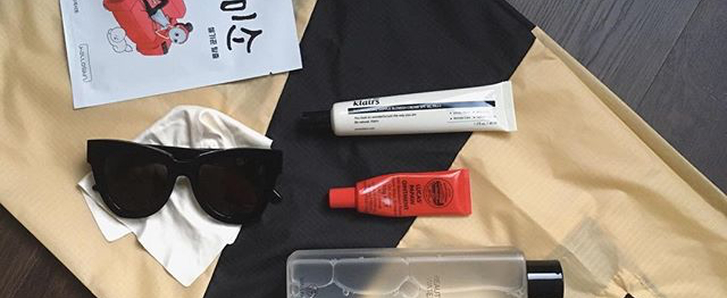 Image credit: Haru Haru Beauty
Skip the Oils
There's nothing worse than your precious oil cleanser leaking all over the contents of your luggage. Ditch the oils whilst travelling and choose instead a cleansing balm to remove sunscreen and makeup. Our favourite is the Moringa Cleansing Balm by E Nature. The solid cleanser is spill-proof and under 100ml - perfect carry-on size.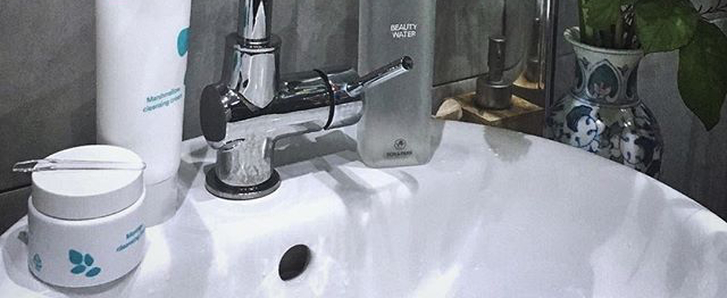 Image credit: Haru Haru Beauty
Sheet Masks over Serums
Serums are great to have in your skincare routine, especially on holiday for that dewy, healthy glow. However, as they are usually packaged in glass, they are not the most travel friendly and take up precious space in your luggage. Instead, opt for a sheet mask to revitalise and hydrate the skin - super travel friendly, and perfect for when you're feeling lazy.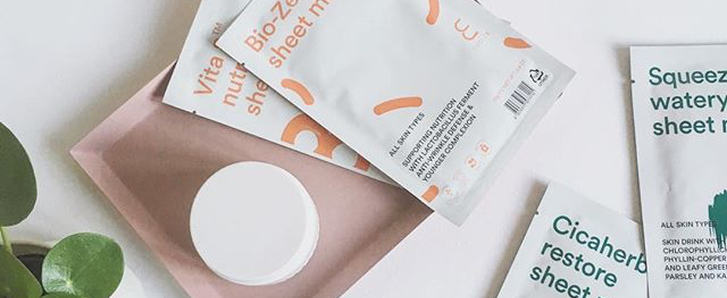 Image credit: Haru Haru Beauty
Hydration
Even if dull or dry skin may not be an issue for you normally, it is highly recommended to pack hydrating products as travelling has a tendency to dry out the skin - think airplanes, long car rides and train journeys pumped with heat/recycled air. Plus it can be tricky to drink enough water when you're on a trip. A great tip is to fill up a small spray bottle with your favourite hydrating toner (avoid toners with drugstore alcohols or potential irritants) to spritz over your face throughout the day. We love these new animal spray bottles in stock at Haru Haru offline store - cute and convenient!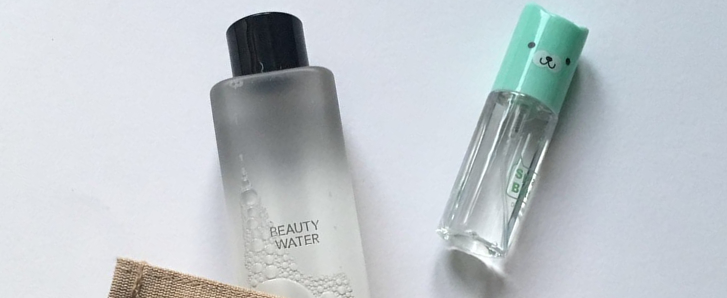 Image credit: Haru Haru Beauty
Re-Furbish your Contact Lens Case
Attention all contact lens wearers! Finally an upside to wearing contacts -  fill your old cases with product to make the perfect travel sized eye cream/moisturiser etc. A bonus is that you can put two different products for each case - just be sure to label them to avoid confusion later.

Image source: Pinterest
With these tips and tricks, travelling doesn't mean you have to give up on having a good skin routine - who wants to deal with breakouts on holiday anyway? Not to mention that you want to your skin to look its best for all the holiday pictures. Just don't forget your favourite sunnies, your camera - and your passport if flying - and enjoy your travels!
Shop the products

Cleansing

 


E Nature
Moringa Cleansing Balm - 75ml

Son & Park
Beauty Water - 340ml

Toning/refreshing

 


Son & Park
Beauty Water - 340ml

E Nature
Birch Juice Hydro Mist - 100ml

Hydrating/boost
 

E Nature
Cicaherb Restore Sheet Mask - 25g

Hello Skin
Water Splash Mask - 26g

Exfoliating/boost
 

Lindsay
Ice Modeling Mask Pouch - Hyaluronic Acid

Lindsay
Energizing Gold Modeling Mask Pouch

Others

 


Klairs
Illuminating Supple Blemish Cream - 40ml

Qyo Qyo
Tangerine Bright + Moist All in 1 Cream - 150ml