Marshmallow Cleansing Cream - 175ml
|
Free shipping (NL)?
Add another €50,00
This product is free of artificial colorings and fragrances.
This product is free of animal based ingredients.
This product is free from animal testing and has been safely tested in Europe
Write a review
Marshmallow Cleansing Cream - 175ml
In a nutshell
Type:
Step 2 of double cleansing: water-based cleanser
Recommended for skin type:
Dry, sensitive
Recommended for trouble(s):
Dehydrated, irritated, acne-sensitive
✓

Paraben-Free


✓

Sulfate-Free

✓

Animal based ingredients-Free


✓

 Parfum & dye-Free

✓

EU Allergen-Free


INGREDIENTS WE ♥
Marshmallow leaf, Lychee, Maca root extract - helps to relieve the irritated skin and soothe the skin to ensure that the skin is cleaned without stripping nutrients and moisture.
Carthamus Tinctorius (Safflower) Seed Oil: promotes wound healing
Birch Juice: long-lasting hydration, repairing
Sodium Ascorbyl Phosphate: brightening, anti-aging
Tocopheryl Acetate (Vitamin E): anti-aging

HOW TO USE
1. Take a small amount onto wet hands and apply onto face.
2. Massage with fingertips in circular motion.
3. Rinse off with lukewarm water.
4. Finish with cold water to close the pores.
5. Continue with a toner.

INGREDIENTS
Cetylethyl Hexanoate, Aqua(Water), Butylene Glycol, Cetylcaprylate, Propanediol, Pentaerythrityltetraiso Stearate, Cyclopentasiloxane, Cetearyl Alcohol, Glyceryl Stearate, PEG-100 Stearate, Stearic Acid, Polysorbate60, Sorbitan Stearate, Glyceryl Caprylate, Ethylhexyl Glycerin, Carbomer, Tromethamine, Parfum (Fragrance), Limonene, Althaea Officinalis Leaf Extract, 1,2-Hexanediol, Cyclotetrasiloxane, Betula Platyphylla Japonica Juice, Disodium EDTA, Glycerin, Linalool, Carthamustinctorius (Safflower) Oleosomes, Tocopheryl Acetate, Squalane, Lepidium Meyenii Root Extract, Neopentyl Glycoldiheptanoate, Hydrogenated Phosphatidylcholine, Alcohol, Hydrogenated Lecithin, Perilla Frutescens Leaf Extract, Polyglyceryl-10 Myristate, Polyglyceryl-10Stearate, Rhododendron Chrysanthum Leaf Extract, Polyglyceryl-2 Stearate, Ethyl Hexanediol, Panthenol, Carthamustinctorius (Safflower)Seed Oil, Oenotherabiennis (Eveningprimrose) Oil, Gluconolactone, Sodium Ascorbylphosphate, Sodium Benzoate, Polyquaternium-51, Litchi Chinensis Fruit Extract, Glyceryl Arachidonate, Glyceryl Linolenate, Biotin, Folic Acid, Pyridoxine, Calcium Gluconate, Cyanocobalamin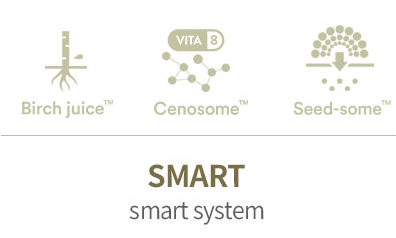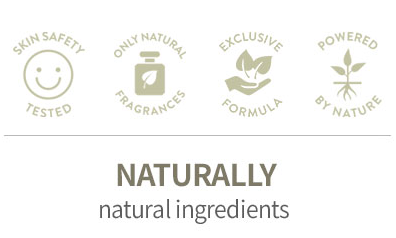 ---
About skin types
1. Normal
: not dry, not oily, not sensitive, not tight, no or less pimples/acne, no or less fine lines, makeup does not run out easily.
Tip: it is important to hydrate the skin and lock the moisture.
2. Dry
: small pores, fine lines, flaky skin, pigmentation spots.
Tip: it is important to hydrate the skin and lock the moisture.
3. Oily
: T zone produces a lot of sebum, suffer from large pores, breakouts.
Tip: sebum regulation, moisturize and lock moisture.
4. Combination
: U-zone is normal to dry, T-zone is oily.
Tip: separate the oily areas with other areas. Use different products for the two zones. Also do not unnecessarily touch the oily zones.
5. Sensitive
: the skin is thin, it is easy red and suffre from visible blood veins.
Tip: use gentle products suitable for sensitive skin.
* Read more about skin types and skin concerns
here
.
---

4.65

stars based on

3

reviews

Hele fijne cleansing cream, voelt fijn aan (niet trekkerig) en werkt beter dan andere cleansers die ik gebruikt heb. In combinatie met de hydro cream van hetzelfde merk heb ik persoonlijk de beste resultaten gekregen.

Wat een heerlijke cleansing cream!! Zo zacht, geen trekkerig gevoel. Wel wat te zacht om al de make-up te verwijderen...ik gebruik hem nu daarna en in de ochtend en dat werkt perfect!

Dit is echt een geweldige cleanser voor mensen met een droge huid! Me huid voelt helemaal niet trekkerig en droog aan na het gebruiken van deze cleanser wat ik wel veel had met andere cleansers die ik had geprobeerd.
4.65

stars based on

3

reviews