|
Free shipping (NL)?
Add another €50,00
This product is free of parabens, artificial colorings and fragrances.
MAIN INGREDIENTS
Birch Juice 65% - long-lasting moisture and helps with skin repair

HOW TO USE
1. Gently spread a small amount over face as the final step in your basic skincare routine. [cleansing > toner > serum > cream]
2. Gently pat to absorb. 

INGREDIENTS INCI
BETULA PLATYPHYLLA JAPONICA JUICE, CAPRYLIC/CAPRICTRIGLYCERIDE, GLYCERIN, DIPROPYLENE GLYCOL, BETAINE, CETEARYL ALCOHOL, DICAPRYLYLCARBONATE, DIMETHICONE, CYCLOPENTASILOXANE, CETYLALCOHOL, 1,2-HEXANE DIOL, GLYCERYL STEARATE, CYCLOHEXASILOANE, NYLON-12, CETEARYL GLUCOSIDE, GLYCERYL CAPRYLATE, ETHYLHEXYLGLYCERIN, HYDROXYETHYLACRYLATE/SODIUM ACRYLOYLDIMETHYLTAURATECOPOLYMER, TOCOPHERYLACETATE, CARTHAMUSTINC- TORIUS (SAFFLOWER) OLEOSOMES, AQUA (WATER), POLYSORBATE60, SORBITANISOSTEARATE, CYCLOTETRASILOXANE, DISODIUMEDTA, GLUCOSE, CHAMO- MILLA RECUTITA (MATRICARIA) FLOWER EXTRACT, PLANTAGOOVATASEEDEXTRACT,HYDROGENATED LECITHIN,POLYGLYCERYL-10STEARATE, PANTHENOL, GLUCONOLACTONE, SODIUMASCORBYLPHOSPHATE, SODIUMBENZOATE, GLYCERYLARACHIDONATE, GLYCERYL LINOLENATE, BIOTIN, FOLIC ACID, PYRIDOXINE, CALCIUMGLUCONATE, CYANOCOBALAMIN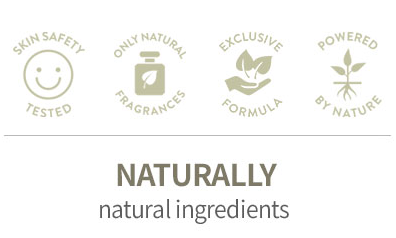 In a nutshell
Frequency:
Daily - AM & PM
Recommended for skin type:
All
Recommended for trouble(s):
Dehydrated
Main function:
hydration, moisture, strengthening skin barrier
About skin types
1. Normal
: not dry, not oily, not sensitive, not tight, no or less pimples/acne, no or less fine lines, makeup does not run out easily.
Tip: it is important to hydrate the skin and lock the moisture.
2. Dry
: small pores, fine lines, flaky skin, pigmentation spots.
Tip: it is important to hydrate the skin and lock the moisture.
3. Oily
: T zone produces a lot of sebum, suffer from large pores, breakouts.
Tip: sebum regulation, moisturize and lock moisture.
4. Combination
: U-zone is normal to dry, T-zone is oily.
Tip: separate the oily areas with other areas. Use different products for the two zones. Also do not unnecessarily touch the oily zones.
5. Sensitive
: the skin is thin, it is easy red and suffre from visible blood vessels.
Tip: use gentle products suitable for sensitive skin.
* Read more about skin types and skin concerns
here
.
5

stars based on

1

reviews
Really love this cream! Texture is more like a gel cream. Very good hydration and easy to apply. Skin feels very soft and gives me a nice glow aswell! I apply my concealer after this cream and it looks very nice :D
5

stars based on

1

reviews