29 Dec 2016
Thank you 2016 - See you in 2017
We are saying goodbye to 2016 and crawl slowly into 2017. 2016 has brought many trends, but what has happened to Haru and what are we thinking of Haru's future in 2017?
Various dermatologists and specialists have confirmed that Asians indeed have a more sensitive skin than non-Asian skins. Therefore, the consumers and the producers are increasingly paying attention to the ingredients. The reason why so many are satisfied with Korean skin care products is because of their "clean" ingredients list.

By 2016, a number of producers went a little bit further, and so started a trend to experiment with new ingredients into the process of obtaining and processing. Also in 2017, they will not stop to surprise us. There will be further experiments with ingredients and materials. Many ingredients will originate from nature thinking of plants, seaweed etc.

We would like to review some of these striking trends with you and hope to see more with you in 2017.


1. water-free
If we look at the ingredientlist of different skin care products, you will notice that water is often at the top. This is because water is the ingredient with the highest percentage in the product. By 2016 we saw that many producers have finally noticed this everyday ingredient and have begun to wonder if the products can be more effective. And the answer is yes, starting with the highest percentage ingredient.

Water is added to form the desired texture, but if this can add some extra that would just be beautiful. Plants and flowers like roses, tea tree, birch juice, etc., have excellent soothing and hydrating effects, in 2016 we noticed that many products used the moisture or water of these to replace regular water. 


Birch Sap
Birch sap offers gentle but intense moisture and anti-oxidant properties. It delivers immediate and pro-longed moisture to the skin.

We know Oil-free ultra moisturizing lotion (with Birch Sap) by Cosrx. The first ingredient on their list is Birch Juice, and you won't be able to find water any where on the list.

Enature - We will probably see more of this brand in 2017. They used Birch Juice as replacement of water for their Birch Juice Hydro Line.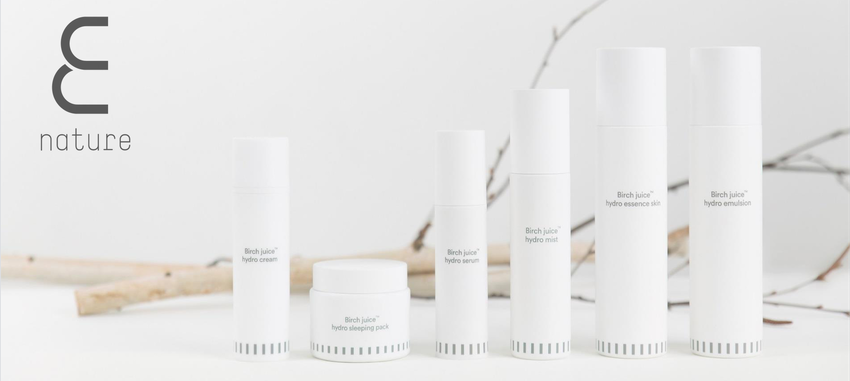 Herb water and mineral thermal water
Another brand that we should keep an eye on is Rootree. At the moment they have 1 organic line and 2 natural lines (with ECOCERT). For these lines they are using juice from various plants, herbs or mineral thermal water of natural clean sources from JEJU Island (UNESCO world natural heritage Island).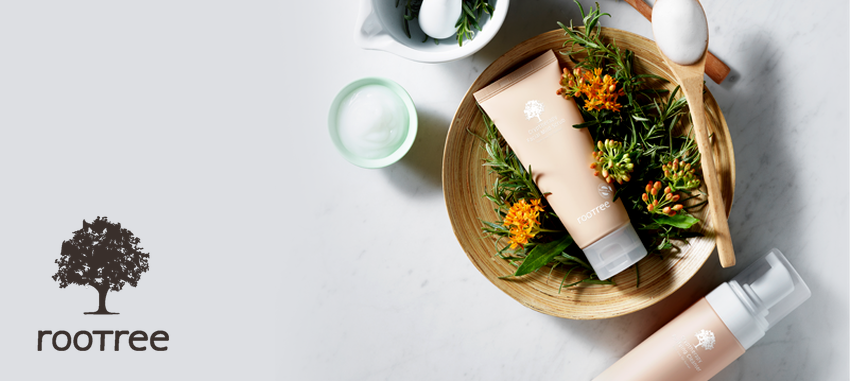 In 2016 we've also seen the brand Cremorlab. This brand is available at various drugstores in S-Korea. They use T.E.N. water (Thermal water therapy, Eco energy and Natural nourishment) which contains hundred times more minerals than regular water.



2. innovative masks
In 2016 we have noticed that companies have been playing around with masks. We got to know to the carbonated bubble maskers in form of clay masks as well as sheet masks. We also got to know to the brand Blithe together with their extraordinary splash mask. 

During our trip we have also learned about a new brand named Gentle Mask and their gentle easy peel-off maskers. The masks remove dirt while at the same time it soothes and hydrates the skin. They are unbelievably easy to remove, so no pain and mess! The masks come in 1 powder sachet and 1 gel sachet and it can be used for 2 portions, which makes it a fun activity for girls night or for couples.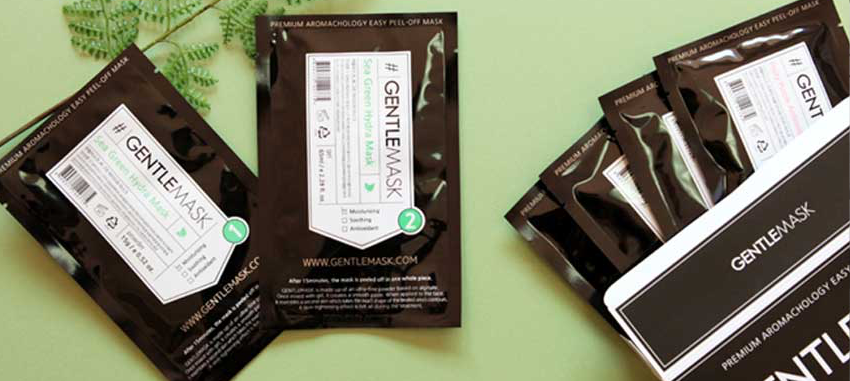 In 2016, the Internet went crazy by the many different character sheet masks with different animal prints. In addition, we saw sheet masks that contain 3 steps or sheet masks of which you add the essence later to the sheet. And do not forget about sheets made of bio cellulose, hydrocellulose, kelp / seaweed, gold / silver foil, or just name it ... So curious about what we will encounter more in 2017!



3. Ingredients - seaweed, botanics en fermented ingredients
During our trip to S-Korea late 2016 we have also learned that many companies have been busy with collecting knowledge on plant stem-cells for the past few years. And now there is improved knowledge base on natural conservations so that the life span of a product after opening can be extended from the usual 6 ~ 9 months to up to 2 years!

We saw a lot of fermented ingredients on ingredient list of brands such as Blithe, these are often more concentrated and more suitable for sensitive skin. The process of fermentation breaks nutrients into small particles that can be better absorbed by the skin on a cellular level.

The new brand Qyo Qyo (pronounced as "keke" in other words the Korean way of saying "hehe") uses tangerine peels for all her products. The tangerines are grown in the clean air, mineral rich water and nutritious volcanic soil of UNESCO world heritage Island JEJU. The peels of a tangerine contains 4 times more vitamin C than the fruit itself. In the products of Qyo Qyo you will encounter many ingredients next to tangerine peel such as licorice, lotus, etc., which are known in the Eastern medical world.
4. Single-double cleansing
Are you struggling in following the double-cleansing routine, or do you just not manage to keep it on a daily basis? By 2016 we saw products that made the cleansing ritual just a bit easier for us. Take for example the "new kid in town, but oh so popular" Heimish - Clean It All Balm. The brain behind this brand has accumulated years of experience with the company Banila Co. renowned for the Clean It Zero balm. As a result, Heimish knows exactly what could be improved to the popular bestseller, and, with the improved formula, it is joining the popularity race with Banila Co..

The Clean It All Balm is a typical single-double cleansing product. It gives you the possibility of double cleaning with 1 product. The product starts like a balm but once you massage the product on your face it will melt to oil due to your own body temperature. When adding water, it gets a milky-like texture, which makes it easy to wash away.  

In addition, we know the Gentle Black Deep Cleansing Oil by Klairs, which easily changes from an oil-like makeup cleanser to a foaming cleanser in combination with water.



5. hair essence + scalp scaling
In the field of hair care we also saw many innovative products that made us curious. For example, take scalp scaling products, they come in the form of foaming foam, shampoo, etc. It stimulates the scalp, the hairs are treated from the roots of hair so they grow healthier from the beginning.
And do not forget about hair essences which we personally love to use at Haru. After washing, use a few drops of essence on the ends of the hair to give it a visible healthier shine and it makes the hair super soft after drying! Try not to wanting to stroke your shiny hairs during the day!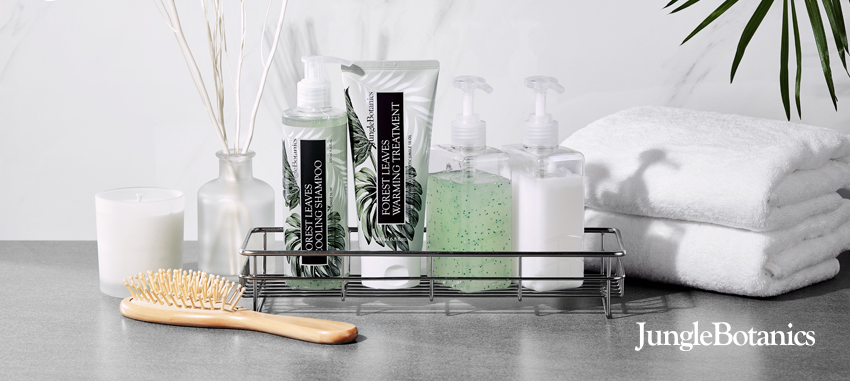 6. Goodbye to the 10-steps and hello to personalized routine.
We know the Korean 10-step routine, but if you ask for the "regular" woman in Korea they will look at you with astonishment. It is true that they pay a lot of attention to their routine but they really do not mind the number so much. Instead, it's important to find the right steps that are right for you.

One person can easily suffice 4-5 steps while another only sees results with 12-13 steps depending on environment, age, skin type, lifestyle, and other factors. Hopefully, by 2017, we can let go of the fixed number of 10 and pay more attention to what you need and what suits your current situation!
All with all, 2017 looks very promising and it's going to be a wonderful year especially for sensitive skin types! ^_^